Capture your iconic moments with the Nikon Z fc
Immerse yourself in the moments of your days and draw inspiration from the beauty of your world at every turn
29th June, 2021: New Delhi – Nikon India Private Ltd., 100% subsidiary of Nikon Corporation Tokyo, introduces the latest model in the Z series mirrorless camera line up, the new Nikon Z fc. Meet the elegant, compact DX-format mirrorless camera that combines the iconic design and heritage of the classic Nikon FM2 with the latest technology. The camera is the perfect match for young urbanists who often find engaging surroundings or compelling moments that ignite their passion as they express their individuality.

"Paying homage to our cherished history of iconic cameras and expanding our line-ups with today's latest digital innovations, new Nikon Z fc is a compact and intuitive camera, for photography lovers with a dash of style and innovation. Be it enthusiast, budding photographers, social media enthusiasts, or professionals, the Nikon Z fc is a personal style statement device with the contemporary design suitable for their lifestyles and personalities," commented Mr. Sajjan Kumar, Managing Director of Nikon India.
Savouring what the world has to offer, the new camera is a great companion for the aspiring and confident go-getters and trendsetters who see uniqueness and character in every corner of their journey. From capturing meaningful moments in everyday life such as sentimental pieces and interactions with friends and family, creators can connect with the world and express themselves freely through the new camera's advanced performance and modern convenience.
IT'S ALL IN THE DETAILS
Revisiting an icon, the Z fc takes inspiration from the classic Nikon FM2 SLR, incorporating 80s vintage nuances with modern mechanisms that are highly reliable and built to last. Exuding sophistication in its craftsmanship, experience the entirety of this camera with its luxurious black textured leather material and matte silver body. Embrace the timeless beauty of the several design elements inherited, of the "Nikon" engraving, the classic control dials and shutter buttons and circular eyepiece.
Users who enjoy expressing themselves with colour will be able to do so with customisable[1] leather texture materials for the camera body of six colours – white, sand beige, amber brown, natural grey, coral pink and mint green – to reflect their lifestyle and individuality. This newly transformed camera is where quintessential design meets the latest digital technology offerings, fully embodying the rich legacy of Nikon's iconic cameras.
SOPHISTICATED CONTROL FOR THE PERFECT SHOT
Taking it to a new level, the Z fc comes with intuitive and tactile controls that allow users to seize and capture the fleeting moments. Equipped with dedicated dials for the ISO, shutter speed[2] and exposure compensation, users have the flexibility to adjust to their desired settings easily to achieve the best quality of experiences when delving into different types of photography.
Users will be able to achieve clear and sharp renderings of textured images captured and, iconic moments are made possible with the camera's ISO sensitivity of up to 51200[3]. Leveraging its full potential, users will be able to fully optimise its in-built optical Vibration Reduction (VR) with the NIKKOR Z DX 16-50mm f/3.5-6.3 VR for high-image quality.
Moreover, the camera offers more than just everyday casual filming with its 4K UHD capabilities utilising the full DX-based image sensor width and slow-motion movie setting with a range of image dimensions and frame rate, documenting moments in videos have never been easier. The Z fc allows users to capture every inch and detail of the moment with its vari-angle TFT LCD display monitor that is touch-operational, and AF-F (full-time AF) that tracks subjects even when taking self-portraits. In a seamless transition of switching automatically to self-portrait mode when the monitor is turned to the front, users can explore different angles to express themselves in both stills and movies. Additionally, when switched on, the camera supports USB power delivery and USB charging.
Weighing in at approximately 390g, the compact and sleek camera is perfect for users to take it with them to capture every shutter opportunity from day to night, one moment to another. Whether it's for that much-deserved scenic road trip with your best loved ones or capturing a slice of your life, the Z fc is there for you.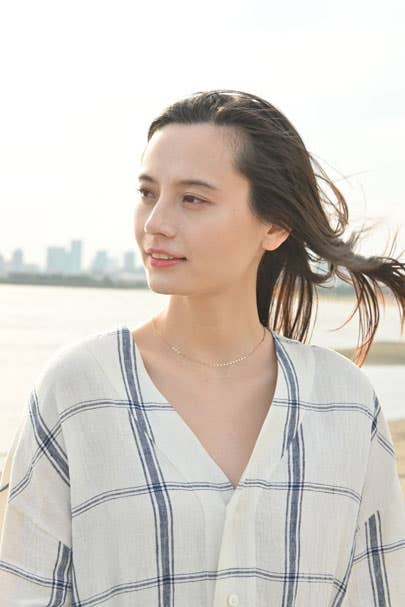 EXPRESSION IN ITS PUREST FORM
For the first time in a Nikon Z series camera, the Z fc supports exposure compensation during AUTO mode that allow users to achieve their desired expression such as by increasing brightness to enhancing silhouettes.
With over 20 Creative Picture Control effects, users also get more room for unlimited expression to create imagery that reflects their aesthetics or mood, simply by a quick preview through the display viewfinder and a favourite pre-set that could be easily applied.
Capture the most raw and real-time emotions in a snap with the Eye-Detection AF and Animal Eye-Detection AF[4], locking onto moving subjects and delivering precise, high-quality imagery that truly brings all the emotions of that beautiful moment to life. Not limited to just stills, this feature is also applicable during movie recording.
STAY CONNECTED IN JUST ONE CLICK
Just as easily as taking a snapshot, the Z fc is technology-friendly and supported by a suite of software tools that allows users to transfer images and videos from camera to a smart device[5] quickly and seamlessly.
The accessibility keeps users connected with their community of creatives, friends and family, sharing the latest snapshots of their meaningful moments easily. Enjoy improved ease of use and convenience with the latest version of SnapBridge (ver. 2.8). Users will be able to use their smartphone's screen mirroring capabilities for remote shooting without missing any moments. The new user interface also supports two automatic connection modes - foreground mode that connects with the camera only when the application is activated, reducing camera battery consumption; or background mode that features a constant connection, allowing for automatic transfer of images even when the application is not activated.
The camera is also compatible with Webcam Utility for users to get to the next level when live-streaming, offering incredible clarity and flattering depth of field.
MADE FOR COMPACTNESS
Users will be spoilt for choice with the NIKKOR Z DX 16-50mm f/3.5-6.3 VR in a new silver variant, or with the special edition NIKKOR Z 28mm f/2.8 (SE), that completes the kit.
Compact and lightweight to carry around, the NIKKOR Z DX 16-50mm f/3.5-6.3 VR is a standard zoom lens that delivers high resolution throughout the zoom range, to be utilized in a variety of everyday scenes, from landscapes and snapshots to portraits and tabletop photos.
The NIKKOR Z 28mm f/2.8 (SE) is a compact prime lens that features a heritage design inspired by classic NIKKOR lenses, ideal for portraits and still-life photography, especially if users are looking for natural and smooth bokeh that is unique to prime lenses.
[1] Availability of six additional premium exterior colours (excluding black) are subject to availability and may vary by country and region.
[2] Shutter speed setting up to 4 s is available using this dial. Up to 30 s is possible at [1/3STP] position. Shutter speed is automatically controlled in P/A/AUTO modes.
[3] Incrementation of up to equivalent of ISO 204800 is available.
[4] Support for dogs and cats only.
[5] iPhone®, iPad®, and Android™ devices to which the SnapBridge app has been installed can be used. The SnapBridge app can be downloaded free of charge from the App Store® and Google Play™. See Nikon's website for further information.
PRICE & AVAILABILITY
The new Nikon Z fc body will be available at MRP of Rs. 84 995.00
The new Nikon Z fc kit with NIKKOR Z DX 16-50mm f/3.5-6.3 VR (SL) will be available at MRP of Rs. 97 995.00
The new Nikon Z fc kit with NIKKOR Z 28mm f/2.8 (SE) will be available at MRP of Rs. 1 05 995.00
The new Nikon Z fc with all combinations will be available for purchase from Nikon Authorized Stores starting last week of July 2021.
For more information on the new Nikon Z fc, and other Nikon products, please visit: https://www.nikon.co.in/en_IN